ADVENTURE PACKAGE 1:
ANCIENT MYSTERIES FROM NAZCA TO INKA TRAIL
ITINERARY
Day 1
Arrival and transfer to the hotel.
Overnight at hotel in Lima City.
Day 2 (Breakfast included)
Morning sightseeing Tour Lima Down Town and transfer to Ica City by private or public bus.
Overnight at hotel at "Las Dunas" Hotel in Ica.
Day 3 (Breakfast)
Free morning time, flight over Nazca Lines from Ica (optional).
Afternoon visit to Huacachina Oasis, buggy excursion and sand-boarding.
Overnight at Las Dunas Hotel.
Day 4 (Breakfast)
Early morning, transfer to Paracas town, boat excursion to the Ballestas Island.
Return to Lima and transfer to airport to fly to Juliaca City - Puno.
Overnight at hotel in Puno City.
Day 5 (Breakfast)
Acclimatization day and visit the floating Island of Uros and Picnic.
Overnight at hotel in Puno City.
Day 6 (Breakfast)
Bus journey from Puno to Cusco (Private service).
Overnight at hotel in Puno City.
Day 7 (Breakfast)
Visit Sacsayhuaman and "Cristo Blanco" Look out of the city of Cusco.
Overnight at hotel in Cusco.
Day 8 (Breakfast, lunch and dinner)
Inka Trail start, transfer to Kilometer 82.
Camping.
Day 9 (Breakfast, lunch and dinner)
Second day Inka Trail (The challenging day up to first pass).
Camping.
Day 10 (Breakfast, lunch and dinner)
Third day Inka Trail.
Camping.
Day 11 (Breakfast, lunch and dinner)
Fourth day Inka Trail, the sun gate arrival and morning visit to Machu Picchu site.
Train back to Cusco.
Overnight at hotel in Cusco City.
Day 12, 13, 14 (Breakfast, lunch and dinner)
Flight to Puerto Maldonado City.
3 days / 2 nights at Amazon Eco Lodge in the Amazon. Jungle at Tambopata area.
Day 14
Flight to Lima.
End of the services.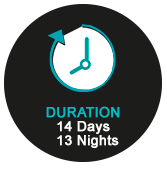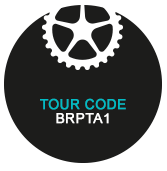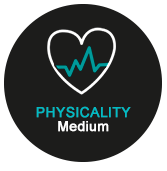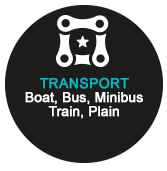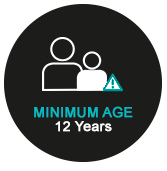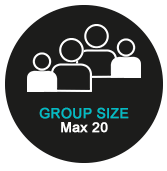 INCLUSIONS & ACTIVITIES
Private services from the group with a Peruvian tour leader.
Domestic flights + taxes.
Transfers in/out in each locality.
Limadown town Sightsseing tour private.
09 night accommodation in comfortable hotels + breakfasts.
Private or Public Bus Lima to Ica and Ica to Lima.
Dune buggy excursion over the sand dunes of Huacachina Oasis + Sand boarding.
Ballestas Islands boat tour to observe wild life.
Uros Floating Island, boat tour to visit Uros native people + Reeds boat activity and Picnic.
Private bus Puno – Cusco.
Cusco sightseeing tour: Sacsayhuaman Inka site and entrance tickets included.
3 night camping Inka Trail. All meals included (9 meals in total).
Machu Picchu Tour.
Bus ticket to come down from Machu Picchu site to Aguas Calientes town.
Train tickets Aguas Calientes – Cusco.
2 night accommodation Eco lodge at the Amazon jungle of Tambopata. All meals and jungle activities included.